Series Creator: Ian MacKintosh
BBC1
46 (50 minute) episodes
1973-77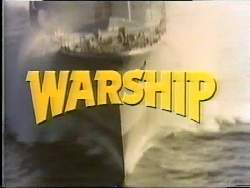 Warship ran for four seasons between 1973 and 1977.
Although Bird had no direct naval experience, having served in the army after the war, he was a good sailor and as part of his research he spent a week aboard a minesweeper which he enjoyed enormously. Not counting Warships creator Ian Mackintosh, Bird was the second most prolific contributor during the third and fourth series using the setting of HMS Hero to devise some fine dramatic tales.
Bird also scripted at least two other stories that were never filmed.
Director Michael Briant says that Ian Mackintosh "tended to re-write all the scripts that came in!!!" MacKintosh was something of a mystery man. Read more about him at the fascinating Ops Room - an appreciation web site for MacKintosh's series The Sandbaggers.