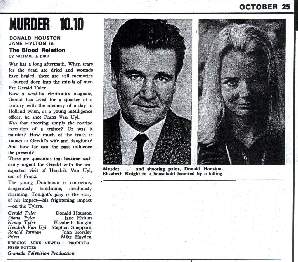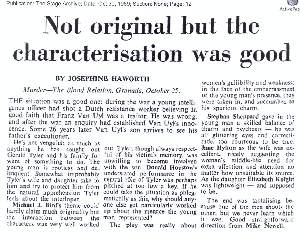 Granada Television


A curious series - really an anthology of plays revolving around the theme of murder.

The first series of six episodes aired early in 1969. Michael Bird's contribution, "The Blood Relation", inexplicably popped up as a "one off" on Saturday 25 October, 1969 in the usual "Saturday Night Theatre" slot.

All these years later I still remember vividly seeing it at the time (I had no idea Bird wrote it) and being mystified by the ending, which left the viewer hanging in the air ...

It was reviewed (right) at the time, quite favourably, by Josephine Howarth writing in "The Stage".