Drama series - YTV / 52 x60m-e / 1969-76 colour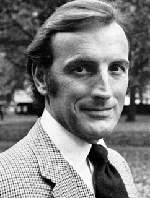 Creator: Robert Barr
Theme Music: Alan Moorhouse,
Executive Producer: Peter Willes


Producers: Terence Williams, Jacky Stoller.

James Hadleigh was the suave, sophisticated country squire, owner of Melford Park and driver of a classy white Monteverdi 3.75l, who always championed the underdog (and who had previously been seen as the proprietor of a country newspaper in the Yorkshire Television series "Gazette").

Hadleigh was played by Gerald Harper. Other cast members throughout the series included Joyce Carey, Jane Merrow, Judy Campbell, Roland Culver and Mary Peach.

Bird contributed a couple of scripts to the first series, under the Script editorship of Alfred Shaugnessy.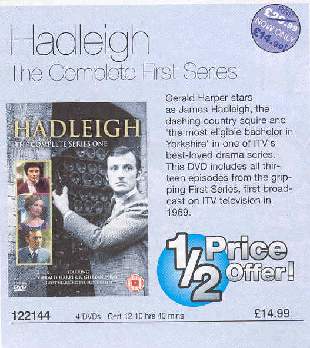 I am indebted to Richard Spurr of the sadly now defunct "Square Eyed TV" for the information about Bird having scripted "Some You Win, Some You Lose". The Granada Region TV Times omitted any writer credit for that episode.
I was doubly pleased to discover that Richard actually had the episode on video and he kindly made me a copy.
Since then the entire first series has been released on DVD and I finally got to see both Bird's stories.