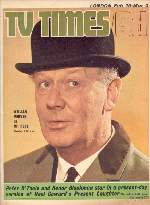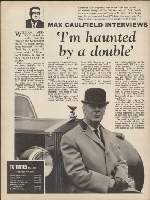 During my research into the series, I compiled an episode listing for the three series of Mr Rose, which can be downloaded as a PDF file.



Mr Rose Episode Listing
You will need Adobe Acrobat Reader to view it. Acrobat Reader is free software that lets you view and print Adobe PDF files.
POINT OF INTEREST
The first season of Mr Rose had been produced by David Cunliffe.
Bird would work with Cunliffe on The Lotus Eaters , and they became good friends. Later, when Cunliffe became Head of Drama at YTV, he asked Bird to write for him and Bird went on to create series like The Outsider and The Winning Streak .