Devised by - Gerard Glaister and John Brason
Producer - Gerard Glaister
BBC
12 (50 minute) episodes
7 January 1983 - 25 March 1983
A 12 part drama series from the same stable as Secret Army, telling the story of a 1944 mission to destroy the Nazis V1 flying bomb dump.
There were no individual episode titles. Michael J Bird contributed a single script.
Regular Cast
Major Gallagher - Paul Shelley
Colonel Gwillim - Philip Lathom
Lt-Col Squires - Neil Stacey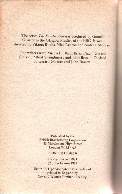 4th March 1983

PART NINE

Writer: Michael J.Bird.
Director: Nicholas Benton

Guest Cast:
Roy Boyd (Lamboit "Ferdy"), Angela Cheyne (Birkett "Hirondelle"), Carole Nimmons (Ellen "Merle"), Susan Kydd (Solange "Chardonneret"), Michael MacKenzie (Cameron "Grive"), Rob Edwards (Lovell "Hibou"), Dean Harris (Macklin "Choucas"), Stuart Blake (Wilson "Corbeau"), Boris Isarov (Soltysyk "Warsaw"), Edward Peel (Sgt Major Gidney), Leaonard Fenton (Cpl Moffat "Miff")

The strain of intense training and close confinement begins to affect the squad. Tempers flare and even the best of friends quarrel as the deadline for the official selection of the team approaches.