However in March 2011 website visitor Ivonne Streefkerk contacted me to say that a Dutch release of the film was on sale.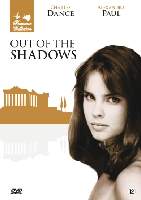 Ivonne said: "After literally spending years looking for the DVD in shops and online ... I discovered a new release (finally!) in a Dutch onlineshop wehkamp.nl and bought it for just a few Euros. The film has been released by a Dutch company Video film express. The DVD is region 2 and Dolby Digital 2.0."
Ivonne did a little more digging and found another website which delivers outside of Holland. The only problem is there is no English-language button to translate from the Dutch.
www.bol.com

They also deliver on all continents, a bit more expensive. Fans outside of Europe will probably have to deal with paying extra taxes so it all depends on how much they want to own a copy. I hope this will help other fans searching for it."