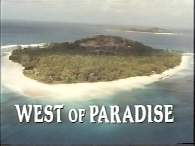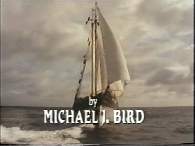 My copy of West of Paradise was taken from Michael Bird's own video recording made when the film was broadcast on UK television back in 1986. The video tape has been transferred to DVD and it reproduces remarkably well (thankfully - since it is probably the only way we will get to see the film again!)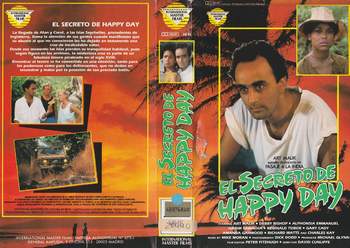 The DVD is 'region free' so it will play anywhere in the world.
It has given me great pleasure to be able to send copies to the Seychelles to the families of a couple of actors who appeared in the film including Richard Watts, who played Norman "Happy" Day - the old beachcomber who stumbles on the gold cross in the opening sequence, and to the current owner of the house where much of the film was shot (see locations page).
I have not been able to trace a professional release anywhere else, but the film was released commercially on video in Spain, under the title "The Secret of Happy Day" and thanks to a tip off from my good friend Werner Schmitz, of the excellent MEDIA Gems Website, I picked up a copy on e-Bay in November 2014.
For those of us who don't speak Spanish, the text on the sleeve has been translated for us by my good friend Phil Wall.
"The arrival of Alan and Carol from England attracts the attention of the locals when they reveal that his grandfather, who he never knew, has left them a priceless cross in his will. From this moment on the islands lose their usual calm. They then discover, in the archives, that the mysterious cross is part of a fabulous treasure stolen by pirates in the eighteenth century. To find the treasure becomes an obsession not least for the most powerful people and criminals who won't hesitate to kidnap and kill to obtain this precious loot."