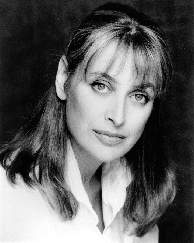 Fiona Lytton Neave
(Carol Royle)



Carol Royle says she is not sure how she came to be seen for the series. "I had just finished quite a good season with the Royal Shakespeare Company, and I think the head of drama, David Cunliffe, had heard of me.

There were two directors, Frank Smith (and another whose name escapes me!). Frank was lovely. We had such fun on it; all the actors were lovely. Jo Dunham became quite a chum, and Norman Eshley was great, and Peter Clay became a life-long friend, along with his beautiful wife Lilita.

I know that Michael had wanted me to do the next thing he was doing for the box - The Dark Side of the Sun - but I think the director had wanted someone else, so, sadly, that was not to be.

My character in The Outsider was supposed to be an ornithologist. I remember that she had to be looking at a long-eared owl in the script, so before I started work, I did a little research into this bird. I look up 'long-eared owl' in a book on birds, and it said, 'the difference between the long-eared owl and the short-eared owl is that the long-eared owl has long ears.' Armed with this information I took on the role of ornithologist with confidence!

We would rehearse for a short period and then go to Leeds to do the filming, both on location and in the studio. I always stayed at the hotel attached to the station, is it the Midland? (I think the Queens is in Manchester.) Fabulous old fashioned hotel - I adored it."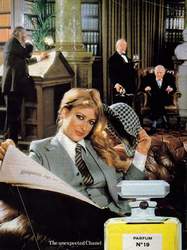 Carol was born in Blackpool on February 10th, 1954 while her father, the actor Derek Royle, was doing a season there. Her parents had met in Yeovil rep and married three months later; her mother, Jane Royle, giving up acting to become a film makeup artist.
Carol went to Central School of Speech and Drama from 1973 - 76. In 1977, she married Julian Spear, son of actor Bernard Spear and dancer / writer Mary Logan and they have two children - a son Taran, drummer in the band Anonymous Tip and a younger daughter Talitha. Carol has numerous TV and film credits, including that iconic Chanel perfume advertisement in which a girl infiltrates a Gentlemen's Club dressed like a man then whips off her hat to release cascading blond locks.
Given that actor John Duttine, who starred in The Outsider with Carol, became a regular in Heartbeat, it is interesting that Carol also had a recurring role in the series, over several years, playing Lady Patricia Brewster (Lord Ashfordly's sister), though to date she and Duttine have not appeared together.
Carol has her own website - http://www.carolroyle.co.uk/